Sculpture "Cutlery Creations"
---
Sculptures are made of Stainless Steel Flatware.

Contact for price list and dimensions.

Comissions Gladly Accepted.

Sold items can be remade upon comission unless limited edition.




Horse Sculpture is the size of a German Sheppard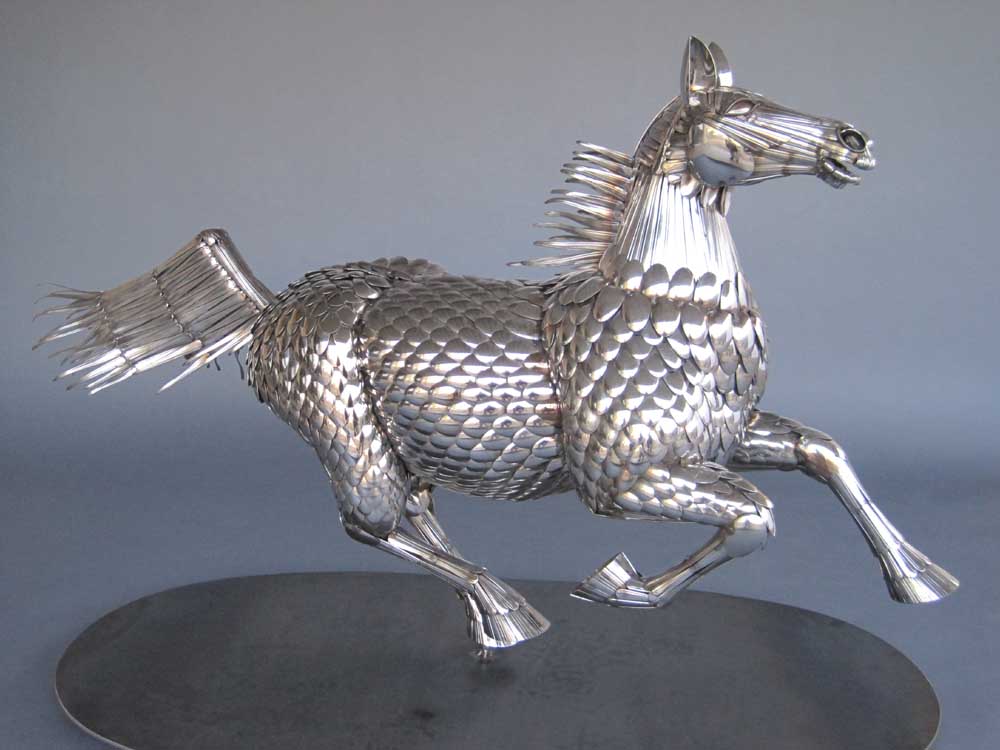 Horse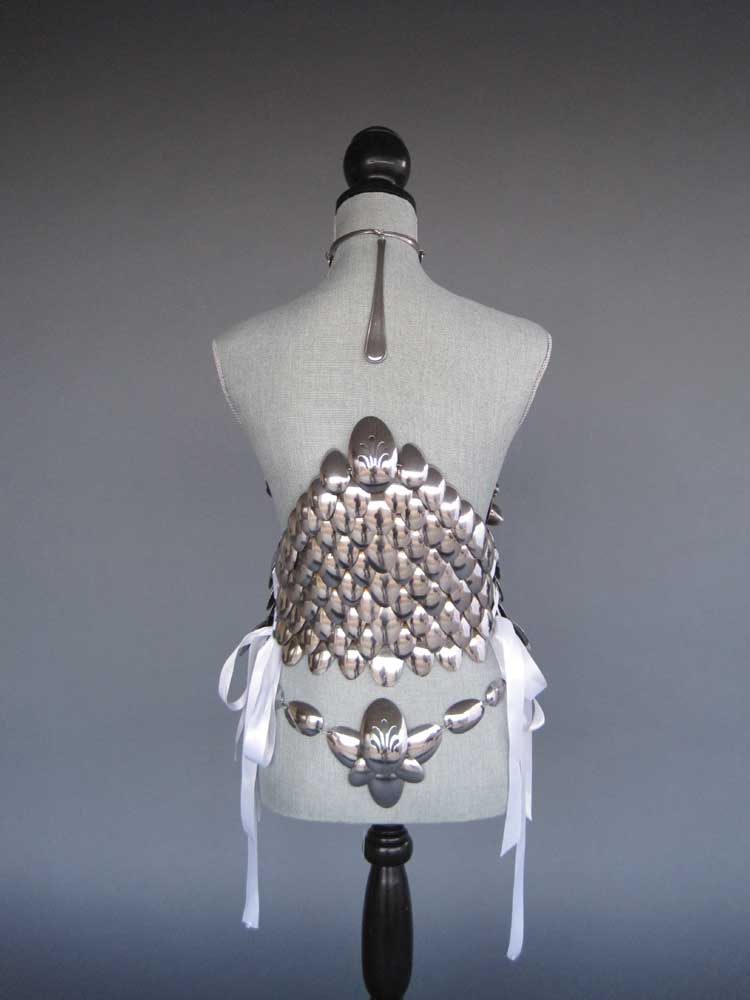 Corset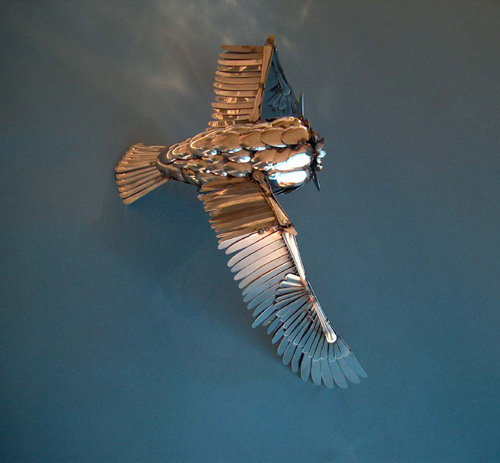 Owl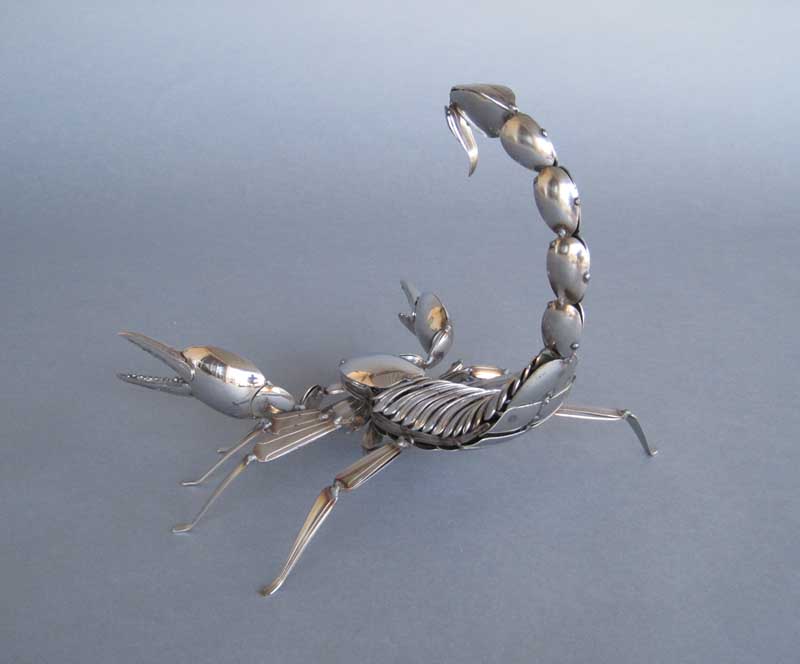 Scorpion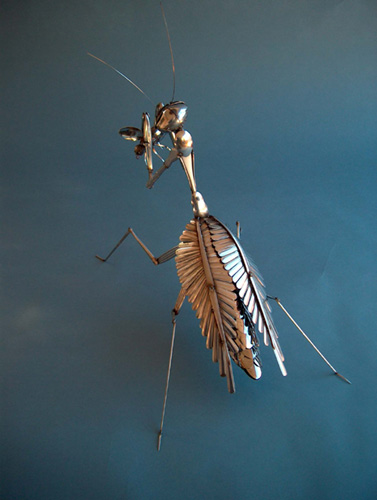 Mantis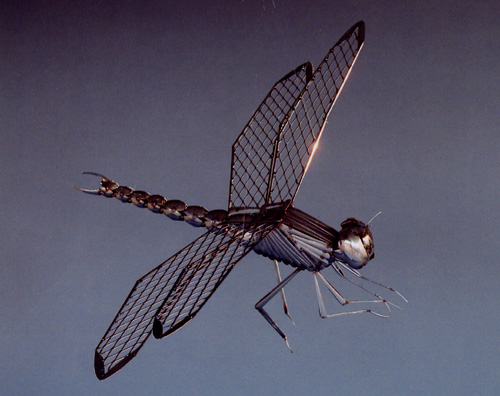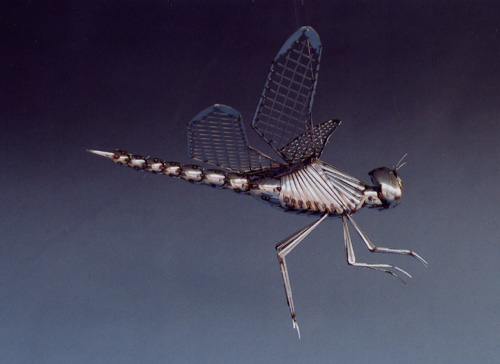 Dragonfly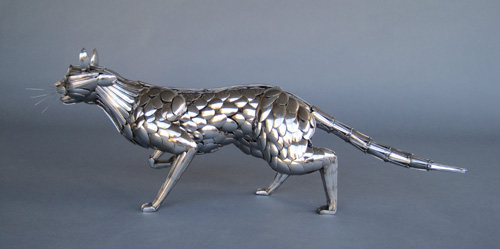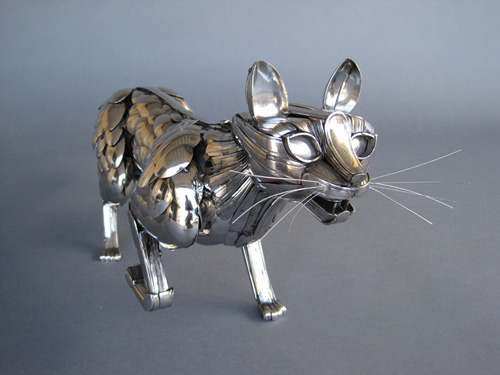 Cat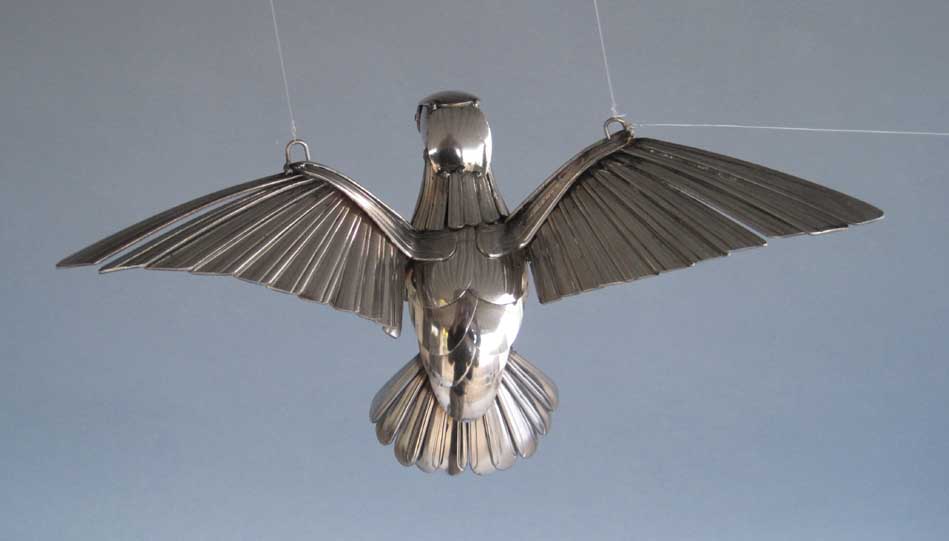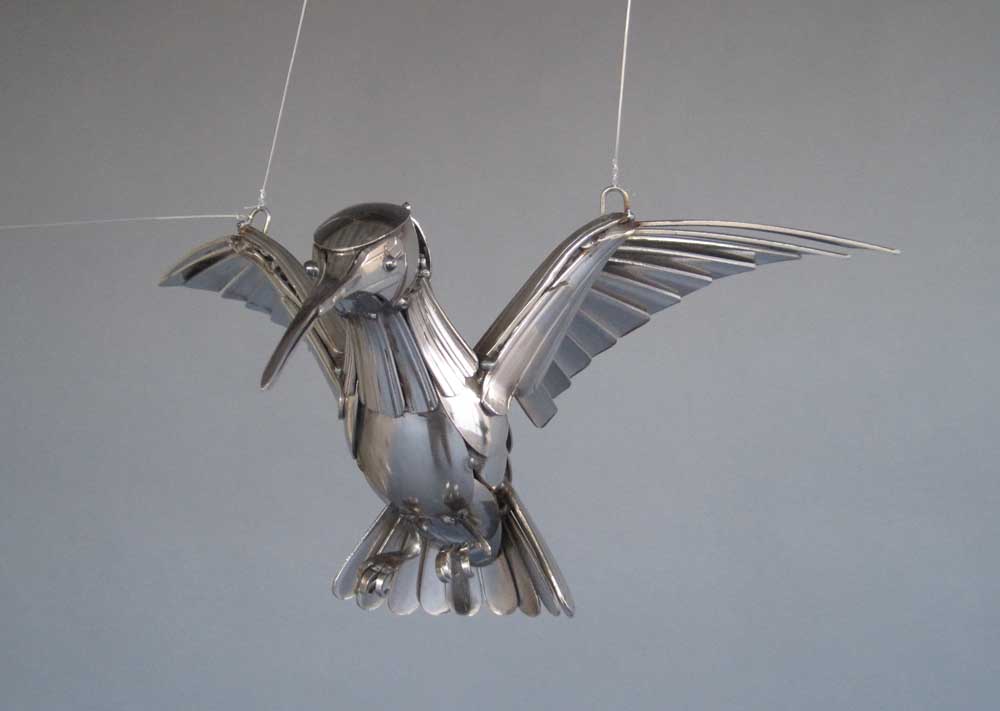 Humming Bird
Jelly Fish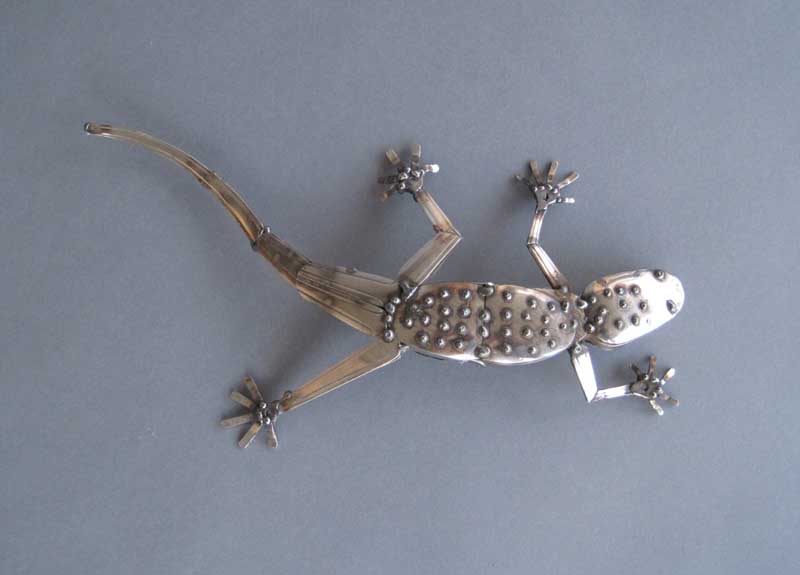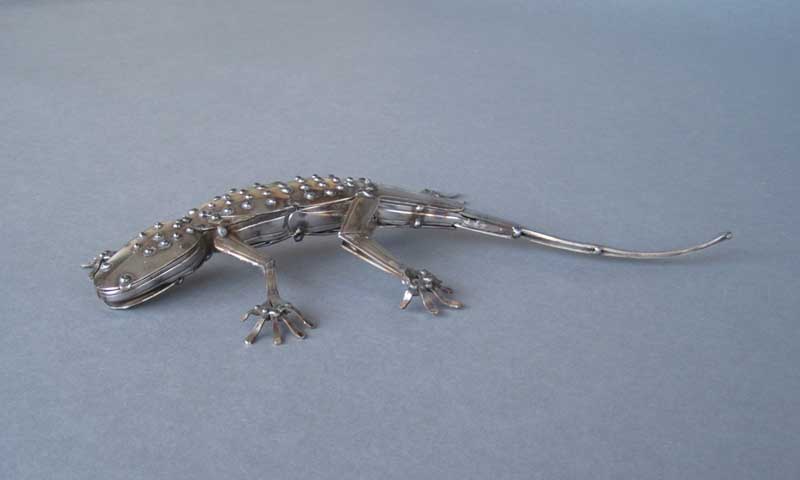 Geko
Koi Fish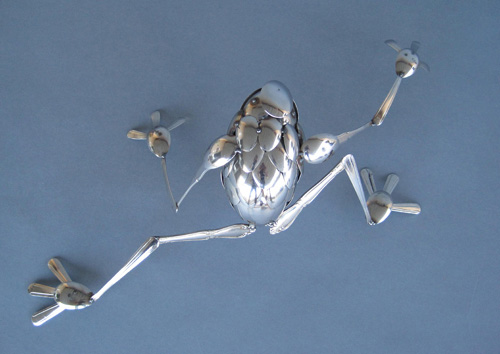 Frog
None of the images, pictures or information on this website shall be used or copied without the written permission of the artist.